If you are not satisfied with a product or service, you can make your dissatisfaction known with a firm but polite complaint letter. Here is a sample complaint letter that you can use as an outline for drafting your own complaint letters.
Situation
Write a complaint letter to the CEO of an airline requesting compensation for your lost luggage.
Complaint letter sample 2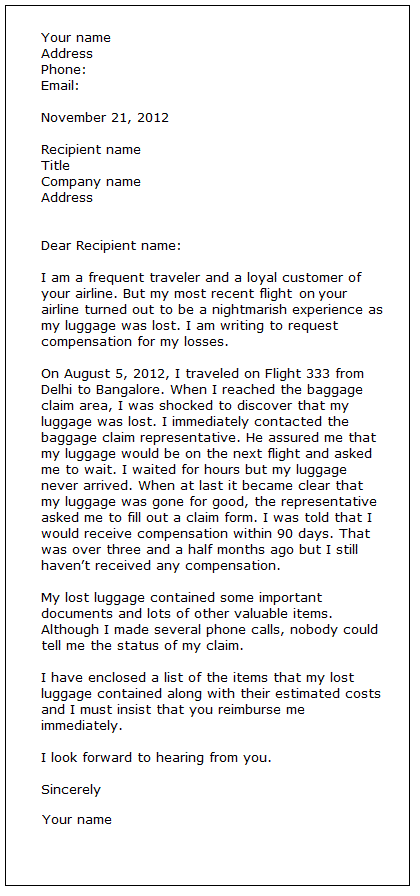 You can find more complaint letter samples below.