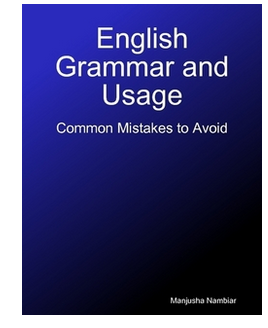 Your grammar mistakes could be lowering your score in the writing module. Want to avoid those mistakes? My grammar eBook English Grammar and Usage addresses common problem points in English. It is an easy reference book with entries arranged in alphabetical order. Buy it for just $3.99.
English is full of problems for a foreign learner. While some of these problem points are easy to explain, others cause difficulty even for the advanced students and learners. For example, how exactly is the present perfect tense used? What are the differences between big, large and great, between come and go? Is unless the same as if not?
This eBook is a guide to questions of this kind. It addresses close to 240 points which regularly cause problems for the foreign learner. Rules and guidelines are given, using as little linguistic terminology as possible.