Notice writing tasks routinely appear in CBSE Class 8 English Language Question Papers.
Here are some sample notice writing tasks with solutions.
Notice writing sample 1
You are Ram / Rani of Carmel School, Shornur. Write a notice to be put up on the school notice board regarding the upcoming Annual Day Celebration in your school.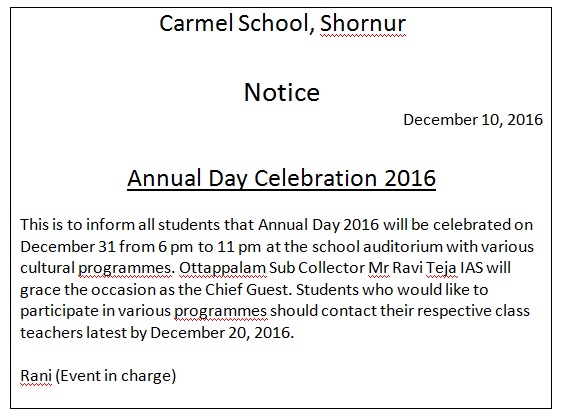 Notice writing sample 2
You are Supriya / Suraj of DAV Public School, Nerul. As the Student Coordinator of the Green Drive initiated by your School to mark the occasion of the World Wildlife Day on 3rd March, draft a notice urging the students to preserve the forests and wildlife.