Example of a Formal Letter and Envelope
Formal letters are different from informal letters in tone and language. These are letters written to your bank, insurance company, landlord or employer. Here is a sample formal letter that you can use as an outline for drafting your own formal letters.
See also how to write a motivational letter for a bursary, job or internship.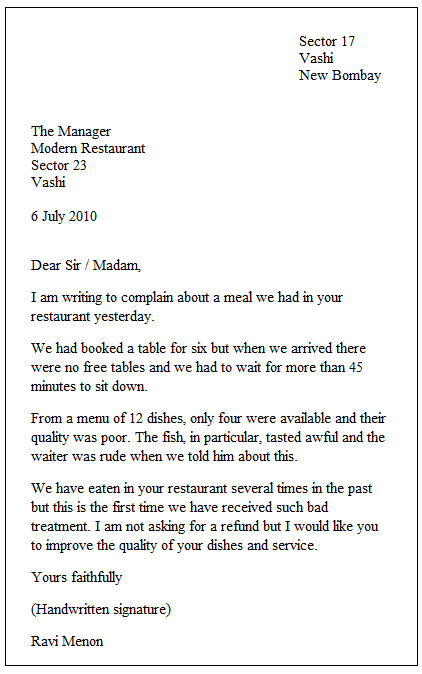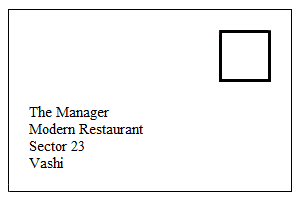 If you ever need professional help from ENL academic writers, contact the following essay writing company www.customwritings.com - a huge team of experts will help with your essays, formal letters and not only.
Just take an example of a scenario in which you are willing to share details of a tender being passed with the company you are up to do business with. what will you do exactly? A bunch of calculations regarding costs involved? If yes, do not worry at all as we have a better solution to handle the situation. Why do not you people give a try the most advanced calculators offered by calculators online? Yes, you may be amazed but it is really true that this site has a blast of simple to advanced calculators that will let you do calculations regarding tender payment instantly. And once you are done with the stuff like so, mention the tender key points in the letter and forward it to pursue your commitment with any kind of company you are going to indulge with.
Sections in this article
Letters to Editor - sample 1
Letters to Editor - sample 2
Letters to Editor - sample 3
Formal letter writing
Introduction
Address and date
Salutation
Body of the letter
Subscription or leave-taking
The Tone and Language of a Letter
Personal Letter Writing Tips
Envelope
Example of formal letter and envelope
Formal Letter Sample 2
Custom essay writing service
Sections in this article
Exclamations
Exclamations exercise
Exclamations: common errors
Common mistakes with pronouns - Part 2
Common errors with adjectives - part 1
Common errors with adjectives - part 2