Request letter sample 3
Request letters are written to ask for a job interview, a raise / promotion or specific kind of information. Here is a sample request letter that you can use as an outline for drafting your own request letters.
You are not happy with the course you are doing at college and would like to change to a different course. Write a letter to the college director requesting to change your course.
Sample request letter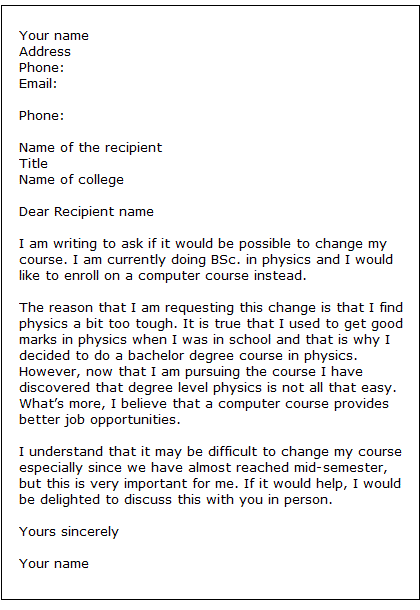 Sections in this article
Introduction
What is an email
Subject line
Formats, grammar and spelling
Attachments
Signature
Addresses and personal names
Replies
Courtesy and politeness
Privacy concerns
See Also
Letter writing: Formal and informal
Resume writing