Appointment letter sample 1
You can use an appointment letter to schedule or reschedule an appointment. Here is a sample appointment letter that you can use as an outline for drafting your own appointment letters.
More appointment letter samples
Appointment letter sample 2 (Reschedule an appointment)
How to write an appointment letter?
Appointment letter sample
Appointment letter sample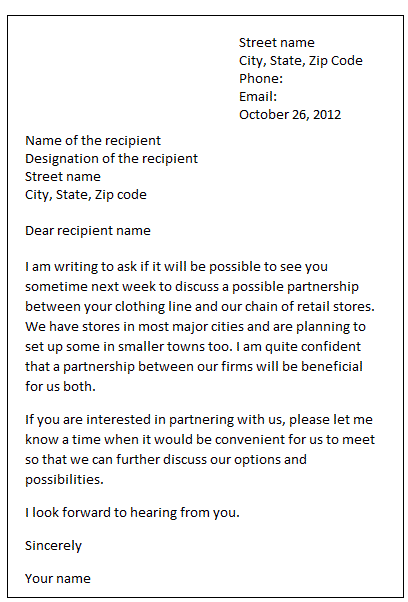 Useful phrases for an appointment letter
I need to cancel the appointment I made to see you on ---
I regret my inability to meet with you on ---
I regret that I must cancel our appointment to discuss ---
I am sorry that I will be unable to meet with you on ---
I apologize for any inconvenience this may have caused you.
Please call me after (date) to set up another appointment.
Please contact my secretary to schedule another appointment.
Sections in this article
Application letter sample
Business letter writing tips
How to Write an Apology Letter
Business Apology Letter Sample I
Personal Apology Letter Sample I
Email writing tips
Resume writing
How to write a letter of enquiry
How to write an advice letter?
Different types of formal letters

Letter writing: formal and informal
Introduction
Address and date
Salutation
Body of the letter
Subscription or leave-taking
The Tone and Language of a Letter
Personal Letter Writing Tips
Envelope
Example of formal letter and envelope
Formal Letter Sample 2
Formal letter sample 3
Formal letter sample 4
Formal letter writing basics
Standard phrases used in formal letters
Example of informal letter and envelope
Informal Letter Sample 2
Informal Letter Sample 3
Informal Letter Sample 4