Sample letter asking for a raise
Posted by Manjusha Filed in Business English
If you believe that your work experience and skills warrant a raise, donít hesitate to ask for one. Use this request letter sample to request a meeting with your boss to discuss the possibility of getting a raise. This letter justifies the request by listing the reasons that make the candidate eligible for a raise.
Sample request letter asking for a raise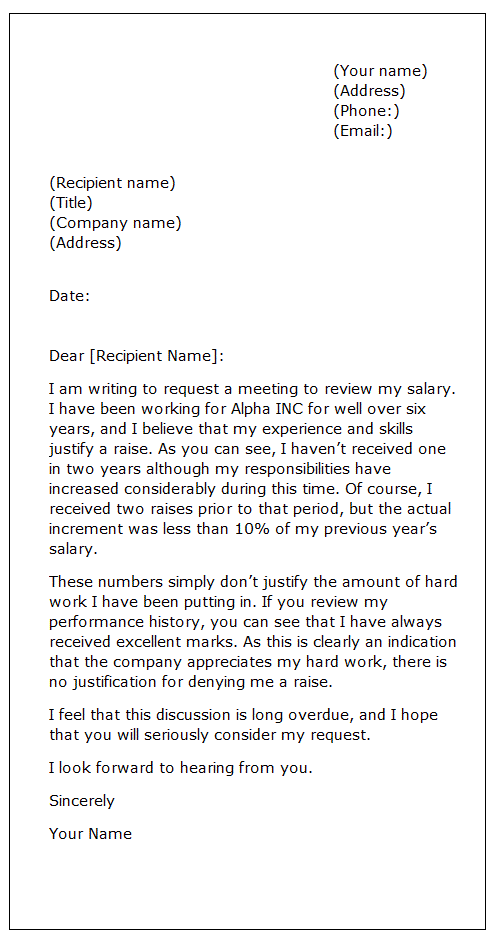 >
More formal letter samples
How to write a request letter?
Request letter sample 1
Request letter sample 2
Sample request letter asking for course information
Resignation letter sample 1
Resignation letter sample 2
More formal letter samples
Recommendation letter
College recommendation letter sample
Business letter writing tips
How to Write an Apology Letter
Business Apology Letter Sample I
Personal Apology Letter Sample I
Email writing tips
Resume writing
How to write a cover letter
How to write a letter of enquiry
Standard phrases used in formal letters