Sample letter asking for advice from a friend
Posted by Manjusha Filed in Business English
You have a friend who lives in a city abroad. You would like to do a course at one of the colleges in this city. Write a letter to your friend asking for advice and assistance in contacting an appropriate college.
Sample letter asking for advice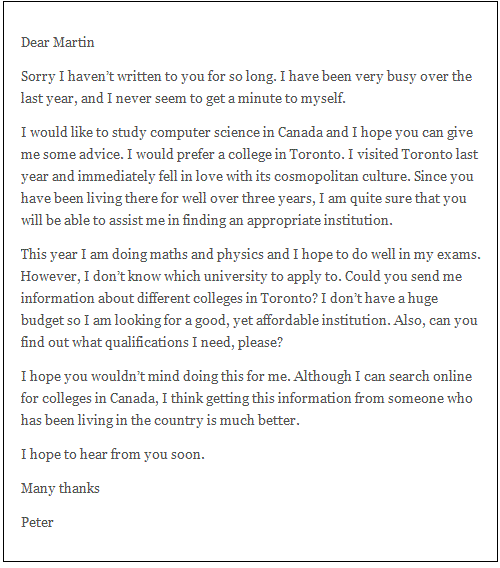 More formal letter samples
How to write a request letter?
Request letter sample 1
Request letter sample 2
Sample request letter asking for a raise
Resignation letter sample 1
Resignation letter sample 2
More formal letter samples
Recommendation letter
College recommendation letter sample
Business letter writing tips
How to Write an Apology Letter
Business Apology Letter Sample I
Personal Apology Letter Sample I
Email writing tips
Resume writing
How to write a cover letter
How to write a letter of enquiry
Standard phrases used in formal letters