Ending a business relationship | sample letter
A letter terminating a business relationship must clearly inform the reader of your decision. If it is possible, start the letter with a positive remark and then proceed to explain the reasons that have forced you to terminate the business contract.
Use polite language and keep the letter short.
Ending a business relationship - sample letter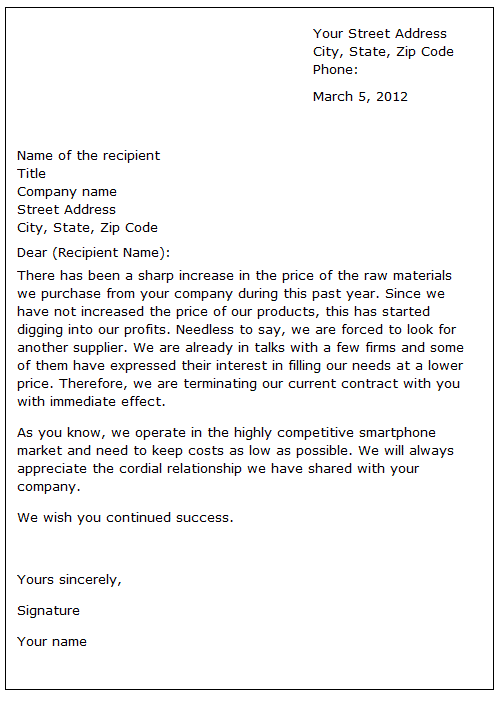 Sections in this article
Introduction
What is an email
Subject line
Formats, grammar and spelling
Attachments
Signature
Addresses and personal names
Replies
Courtesy and politeness
Privacy concerns

Letter writing: formal and informal
Introduction
Address and date
Salutation
Body of the letter
Subscription or leave-taking
The Tone and Language of a Letter
Personal Letter Writing Tips
Envelope
Example of formal letter and envelope
Formal Letter Sample 2
Formal letter sample 3
Formal letter sample 4
Formal letter writing basics
Standard phrases used in formal letters
Example of informal letter and envelope
Informal Letter Sample 2
Informal Letter Sample 3
Informal Letter Sample 4