Inquiry letter sample
An inquiry letter is one that is sent to a person or a company seeking more information about a product or service they offer. The tone of an inquiry letter has to be polite. Here is a sample inquiry letter that you can use as an outline for drafting your own inquiry letters.
Inquiry letter sample 2
Examples of inquiry letters are given below.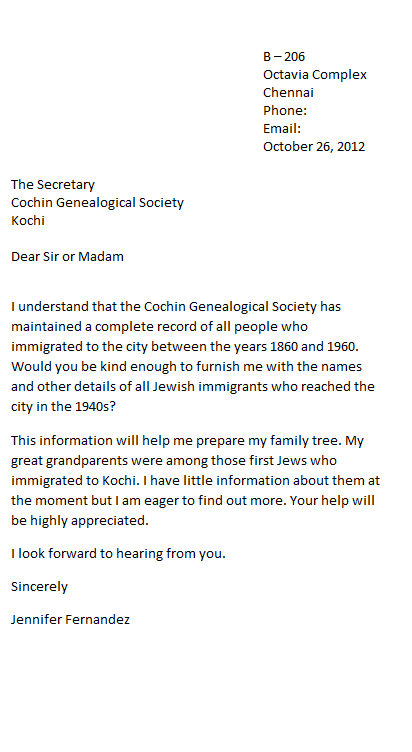 ---
Sections in this article
How to write an inquiry letter?
Inquiry letter sample 1
Inquiry letter sample 2
How to write a cover letter
How important are cover letters?
Cover letter writing and formatting tips
Are cover letters necessary?
Cover letter sample 1
Cover letter sample 2
Resume writing
Formal letter writing
Introduction
Address and date
Salutation
Body of the letter
Subscription or leave-taking
The Tone and Language of a Letter
Personal Letter Writing Tips
Envelope
Example of formal letter and envelope
Formal Letter Sample 2
Sections in this article
Exclamations
Exclamations exercise
Exclamations: common errors
Common mistakes with pronouns - Part 2
Common errors with adjectives - part 1
Common errors with adjectives - part 2