Sample Interview Thank You Letter
Only about 10% of the candidates who have been interviewed for a job opening take the time and trouble to send a thank you letter to the person who interviewed them. Sending a thank you letter isn't necessary, but it will help you stand out from the rest who are vying for the same position.
Here is a sample interview thank you letter. Note that it is formatted to be sent via email.
Interview thank you letter sample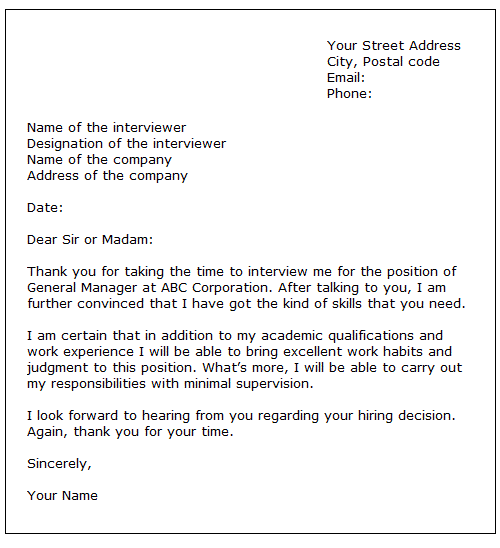 ---
Sections in this article
How to write an inquiry letter?
Inquiry letter sample 1
Inquiry letter sample 2
How to write a cover letter
How important are cover letters?
Cover letter writing and formatting tips
Are cover letters necessary?
Cover letter sample 1
Cover letter sample 2
Resume writing
Formal letter writing
Introduction
Address and date
Salutation
Body of the letter
Subscription or leave-taking
The Tone and Language of a Letter
Personal Letter Writing Tips
Envelope
Example of formal letter and envelope
Formal Letter Sample 2
Sections in this article
Exclamations
Exclamations exercise
Exclamations: common errors
Common mistakes with pronouns - Part 2
Common errors with adjectives - part 1
Common errors with adjectives - part 2