Sample compliment letter
Posted by Manjusha Filed in Business English
Use a good compliment letter to praise someone for an achievement. In a compliment letter, your choice of words as well as the tone of your writing is very important. Avoid flattery and offer sincere appreciation. Here is a sample compliment letter that you can use as an outline for drafting your own compliment letters.
Compliment letter sample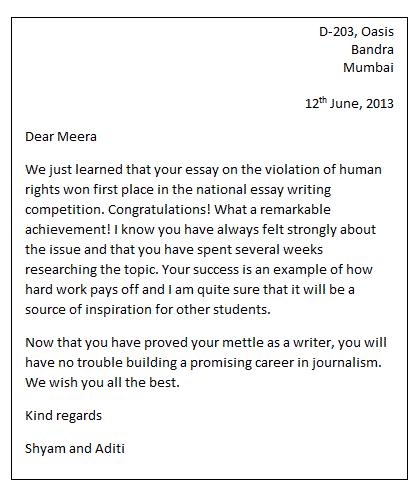 >
See also
How to write an appointment letter?
Appointment letter sample
Appointment letter sample 2 (Reschedule an appointment)
Inquiry letter sample 1
Inquiry letter sample 2
More formal letter writing tips
Business letter writing tips
How to Write an Apology Letter
Business Apology Letter Sample I
Personal Apology Letter Sample I
Email writing tips