Job application letter sample
Posted by Manjusha Filed in Business English
You have decided to apply for a job as an English language instructor. Write an application letter to Mr. Samuel, the Director of the English Department at the Language Institute of Great Britain. In your letter, you have to:
explain why you are writing

describe your qualifications and experience

explain how he can contact you
Job application letter sample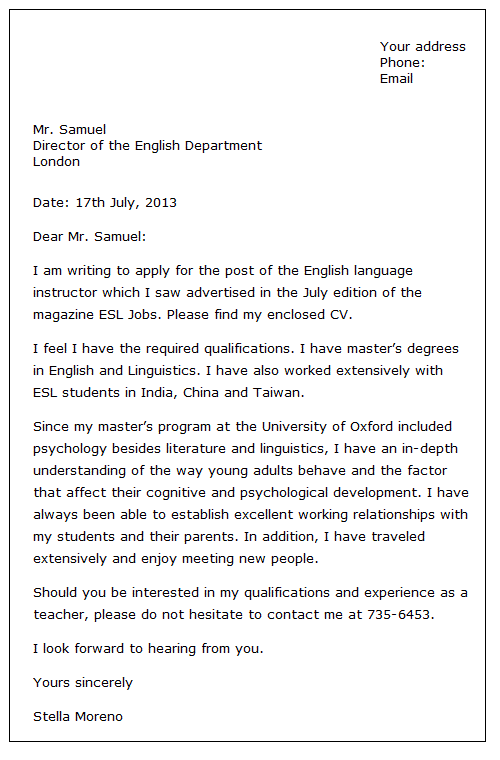 More formal letter samples
How to write a request letter?
Request letter sample 1
Request letter sample 2
Sample request letter asking for a raise
Resignation letter sample 1
Resignation letter sample 2
More formal letter samples
Recommendation letter
College recommendation letter sample
Business letter writing tips
How to Write an Apology Letter
Business Apology Letter Sample I
Personal Apology Letter Sample I
Email writing tips
Resume writing
How to write a cover letter
How to write a letter of enquiry
Standard phrases used in formal letters